Finally, there's a way to teach little humans big things.
Mighty Books & Brains is where emotional intelligence and academic excellence unite.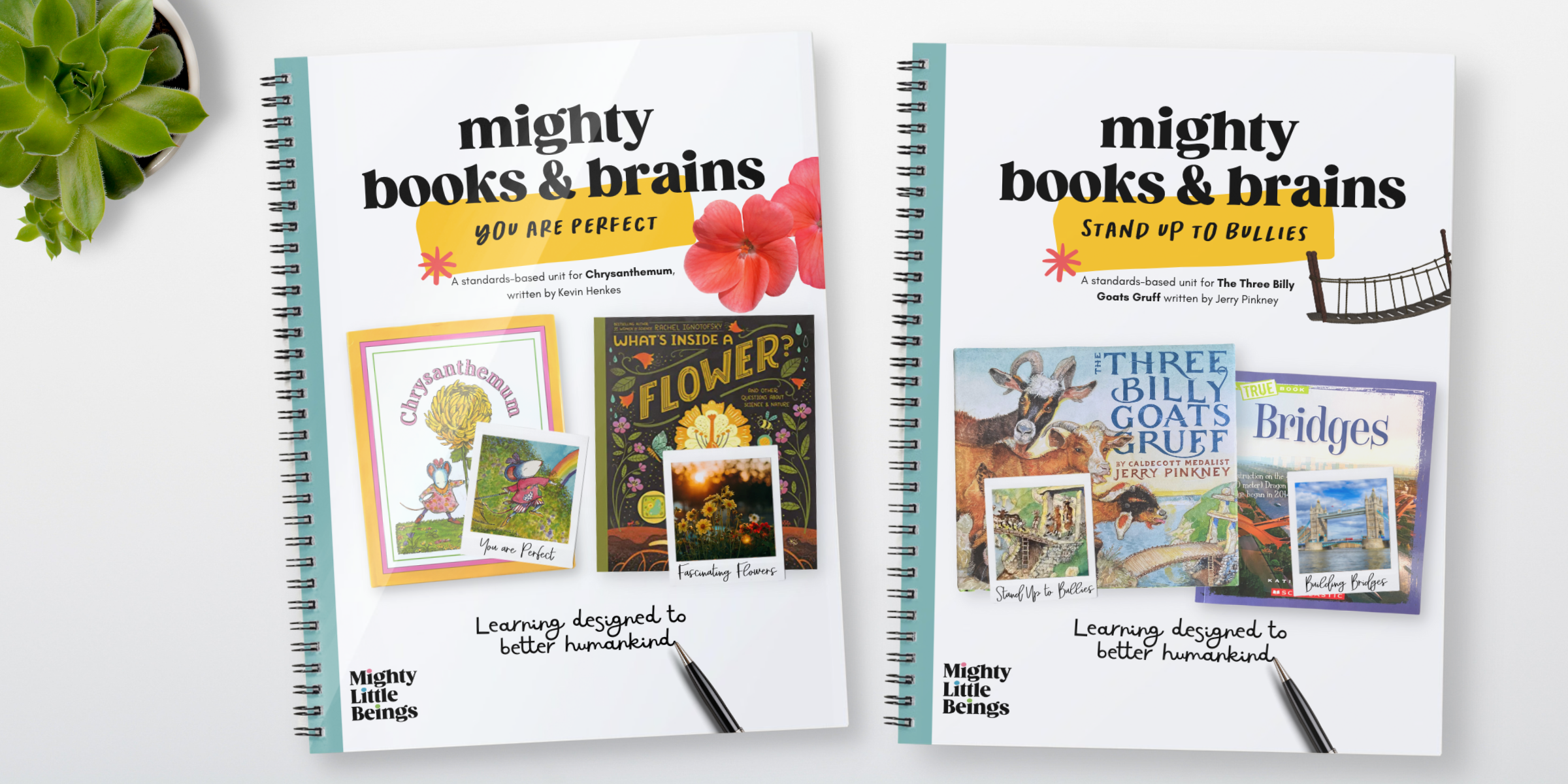 Discover a brighter way to learn!
We design Mighty Books & Brains with the secret ingredients of phenomenal teachers. Our masterfully crafted early elementary units begin with Mighty Books: outstanding works of authentic children's literature that captivate, connect, and elicit mighty conversations to guide children in making sense of humanity. Next, we pair Mighty Books with engaging non-fiction topics to learn about our fascinating world through projects, play, creative arts, and STEM. Welcome to rigorous Standards-Based Learning that flows, inspires, and sparks immeasurable joy for the most important people on the planet.