As the first day of school approaches, it seems not even pandemics or forest fires will take away the excitement of going back to school. After a 6-month hiatus, our appreciation and love for classroom teachers has never been stronger.  As the first day of school approaches, we've been diving into our these beautiful back-to-school books.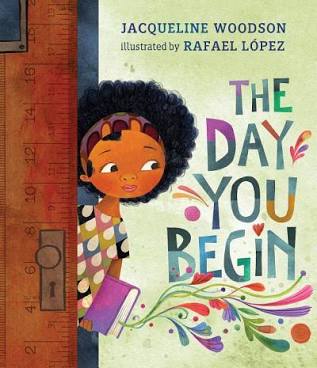 The Day You Begin
by Jacqueline Woodson
The Day You Begin is a touching story about how intimidating it can feel when we meet new people but how eventually our similarities and differences are woven into beautiful friendships.
There will be times when you walk into a room and no one there is quite like you until you begin to share your stories.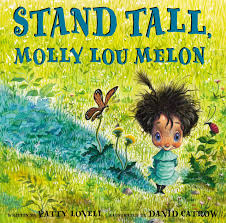 Stand Tall, Molly Lou Melon
by Patty Lovell
Molly Lou Melon is a hero for all of us who have had to deal with a bully at school. Despite a bully's attempt to put her down, Molly Lou Melon shines so brightly that even he can't help but fall in love with her.
Believe in yourself and the world will believe in you too.

Molly Lou Melon's Grandma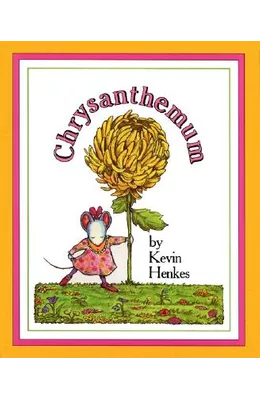 Chrysanthemum
by Kevin Henkes
We can all learn from Chrysanthemum's experience of letting others define our self worth. This story is also a testament to the powerful role teachers play in children's lives.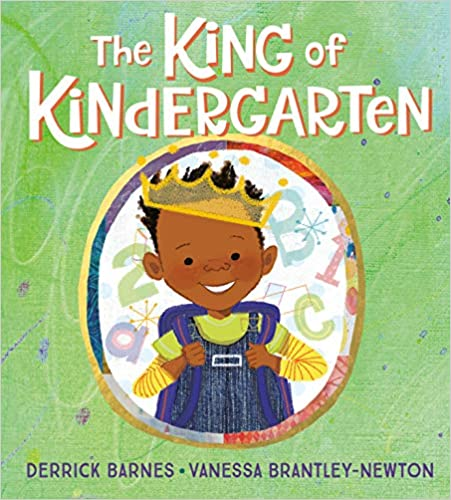 The King of Kindergarten
by Derrick Barnes
This story is so full of optimism! It also makes a wonderful tool to practice confidence and friendliness for the first day of school. As you read this story with your child, have them practice:
Holding their head high and greeting everyone with a "brilliant, beaming, majestic smile."  
Waving, smiling, and saying, "Hi, everybody!"
Asking, "Marie (insert a friend's name), do you want to play with me?"
Sharing with new friends by saying, "Want a pudding, Howie?"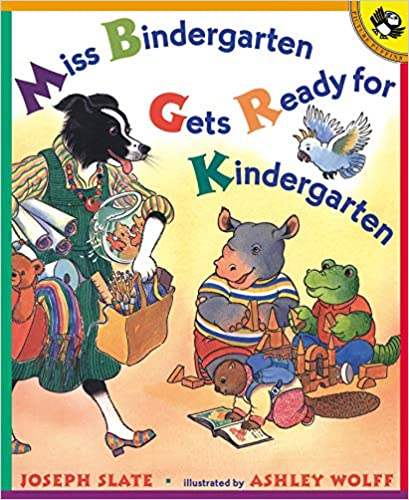 Miss Bindergarten Gets Ready For Kindergarten
by Joseph Slate
This is such a fun story to practice alphabet sounds and build anticipation for that first BIG day. After we read this, we thought of our own names and what we would be doing at school:
Liam Evren counts to seven… 
          Mabel Ayleen dresses up like a queen.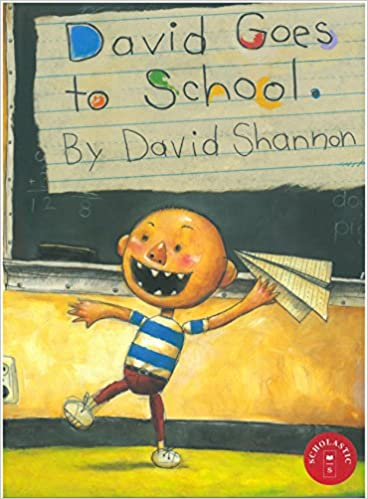 David Goes to School
by David Shannon
This book is a beautiful teaching tool to outline basic expectations that all students will have at school.
Use a quiet voice and a calm body when inside the school
Stay in your seat at work time
Raise your hand when you have a question or something important to share
Keep your hands to yourself
Pay attention
Wait your turn 
Respect school property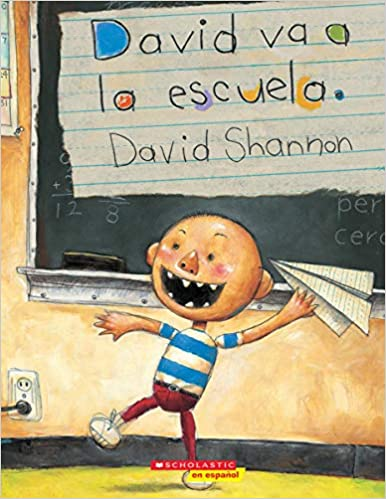 We love reading this one in Spanish also because even though my kids speak very little Spanish, the fantastic illustrations make it easy to understand.
Reading "back-to-school" stories is not only exciting, it also serves in transitioning your family back into "school mode." It's also a great way for parents and children to begin a dialogue about school together, a conversation you'll want to continue all year long.
Bookshop