Carving out time to read our most beloved holiday books and do creative, whole-brain projects is my favorite escape from holiday stress (and the shopping, scheduling, and preparing that causes it). We snuggle up on the couch, read, and then get busy creating. Once my kids are in the "zone," I usually put on some classical music. (Michele McLaughlin is a favorite for the holidays).  These moments of getting lost in books and projects seem to stop the clock and bring joy, connection, and presence. Plus, it's always better to max out the library card at Christmastime rather than the credit card! So, here is this year's curation of Merry Books + Brains: The Best Christmas Books and Activities to turn holiday madness into holiday magic. Wishing you a few hours in which "all is calm, all is bright!"
Pick and Paint that Perfect Tree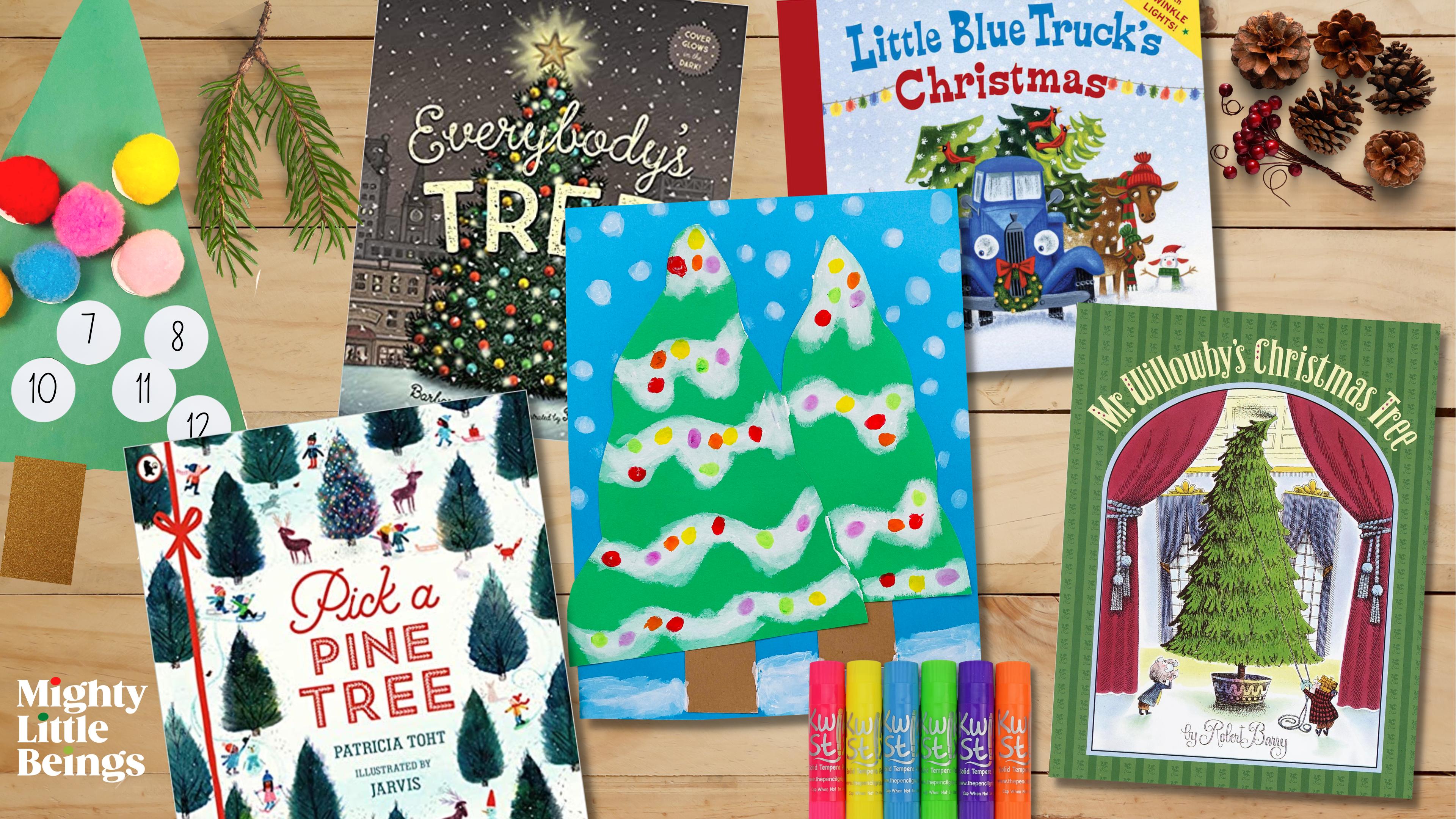 Pair your favorite book about Christmas trees with a Christmas tree craft.  There are so many fun Christmas tree projects out there but making Snowy Trees with tagboard and Kwik Stix is my favorite because it's so easy for kids to do without a lot of help!
Make a Map for Santa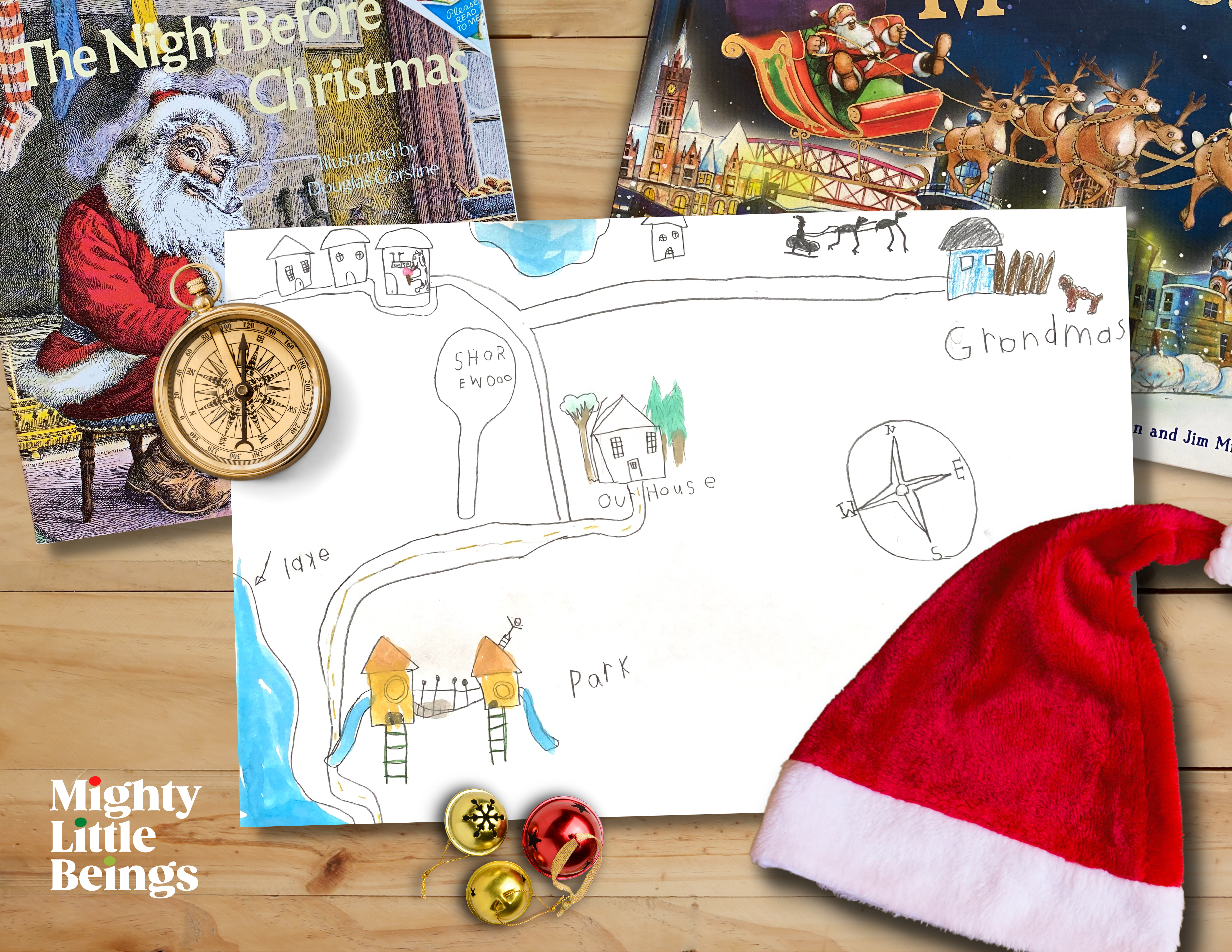 After reading the classic The Night Before Christmas by Clement C. Moore or Santa Is Coming to (Your State) by Steve Smallman,  make a map of your home to be sure Santa Claus knows where you live!  Little will your elves know, they'll be learning geography and practicing their literacy skills.
Design Cookie Cutter Underwear for Santa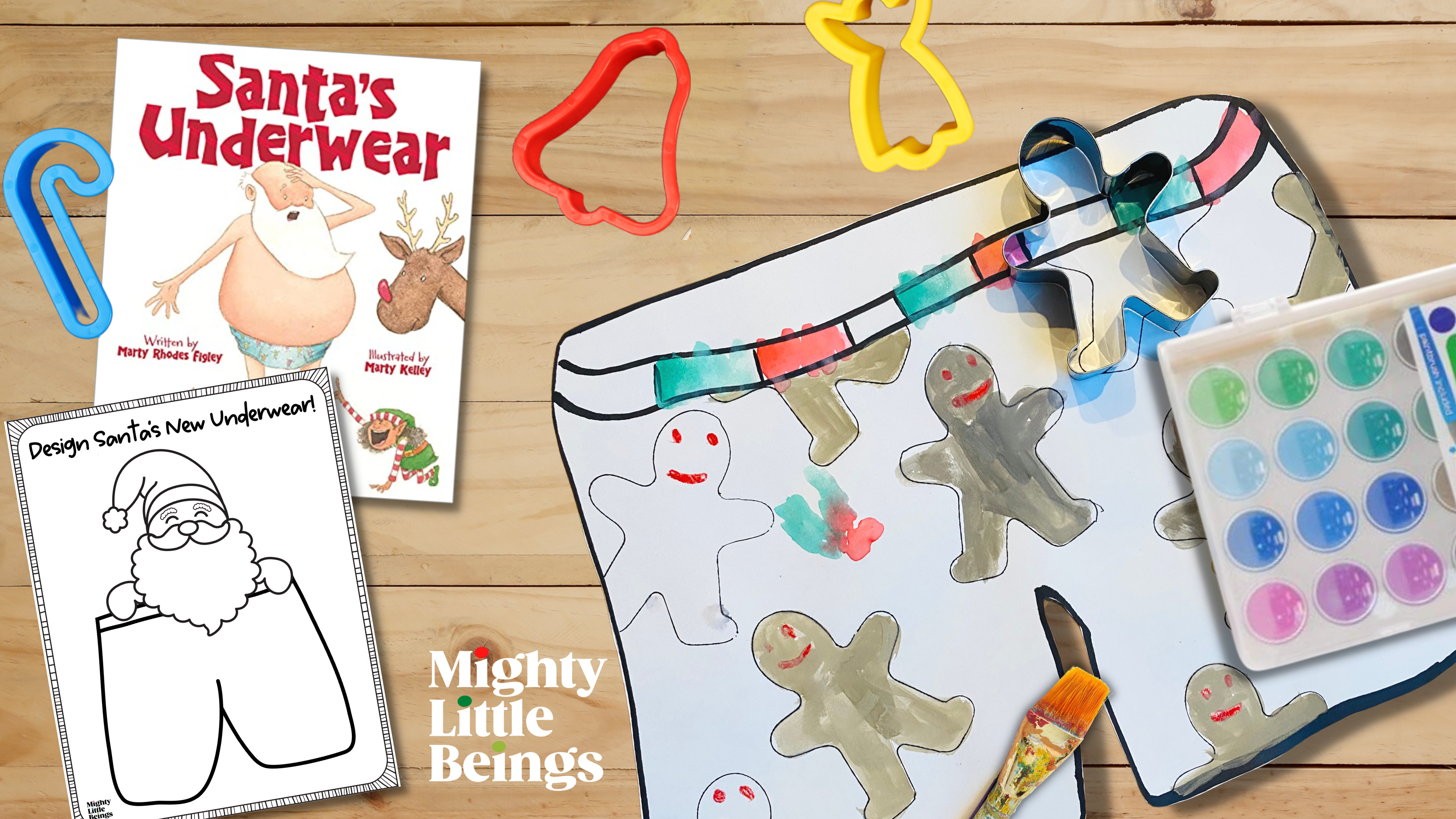 After reading Santa's Underwear by Marty Rhodes Figley, have your child trace their favorite cookie cutter to design Santa a new pair of holiday underwear.  Make sure they are size large! If you are short on supplies, adults to help trace cookie cutters, (or patience!), you can use the graphic organizer and some Christmas stickers or stamps.
Make a Christmas Countdown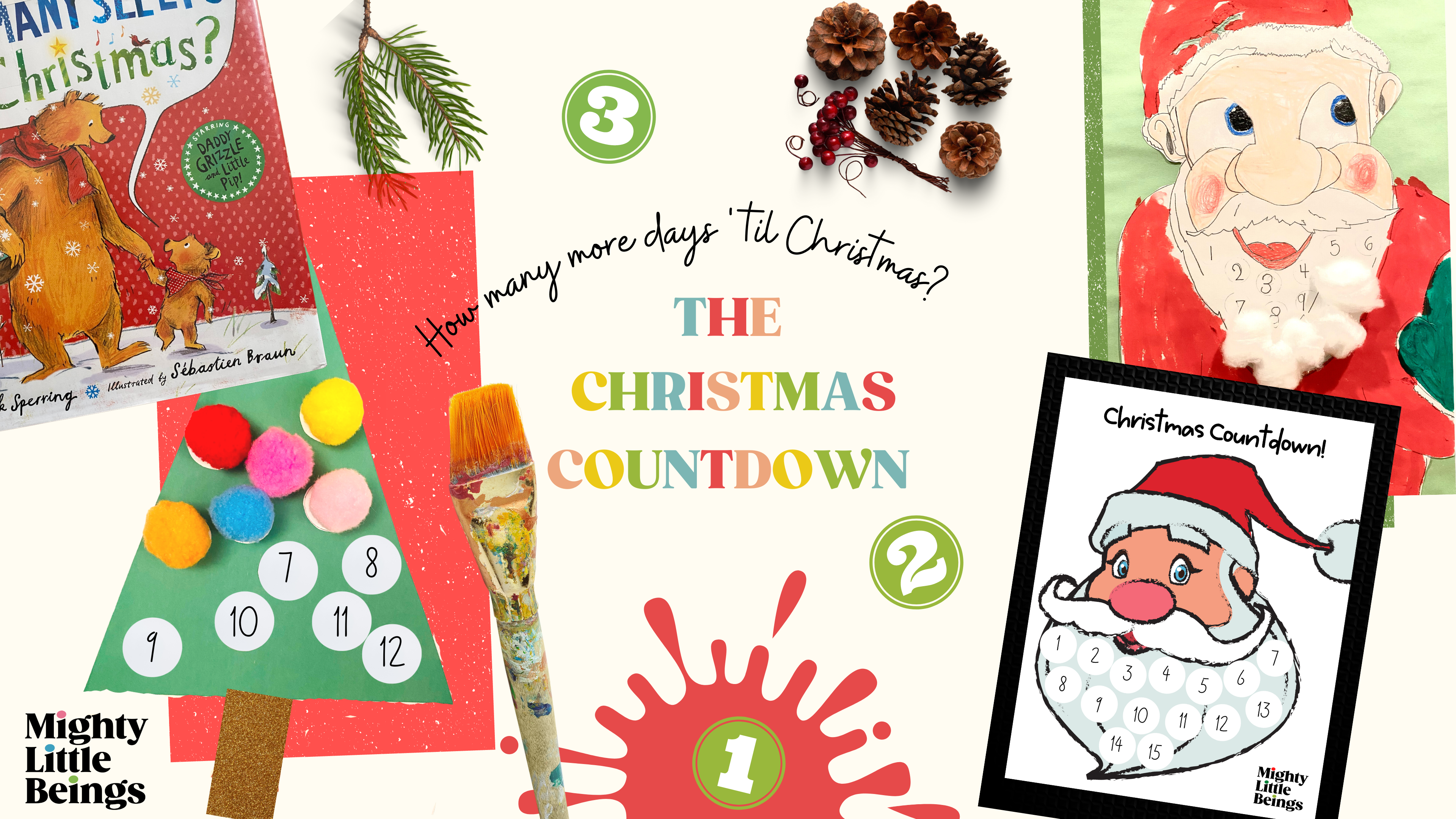 After reading How Many More Sleeps 'Till Christmas by Mark Sperring, make your own Christmas Countdown.  Last year the kids made a beautiful Pom Pom countdown tree and this year we went for the classic Santa Beard Cotton Ball Countdown.  Art Hub for Kids has various levels of How to Draw Santa if you'd like some drawing support!
Make a Handprint Rudolph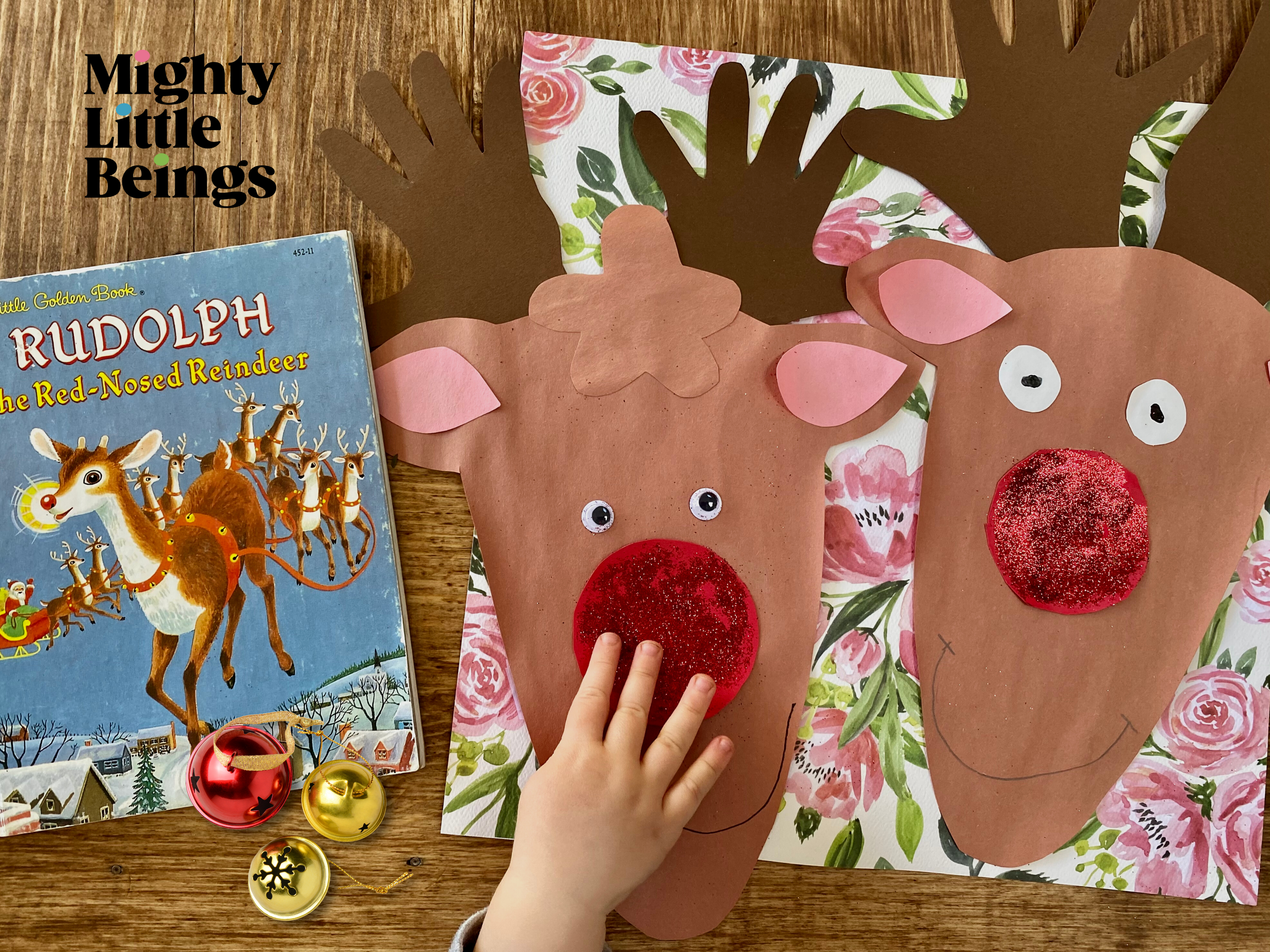 We've searched high and low for our favorite Rudolph story and you just can't beat the 1979 classic edition.  After reading Rudolph the Red-Nosed Reindeer, make this adorable handprint reindeer. You can make a cutout handprint with dark brown tagboard or with brown paint! I recommend using a mess tray when you add your red glitter to Rudolph's nose. On our list of things to make next year are cinnamon stick Rudolph ornaments!
Our Favorite Christmas Books of the Year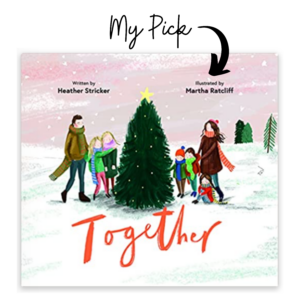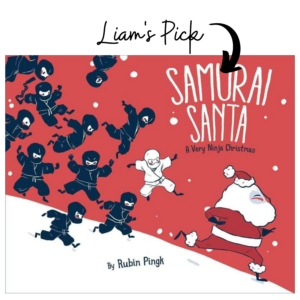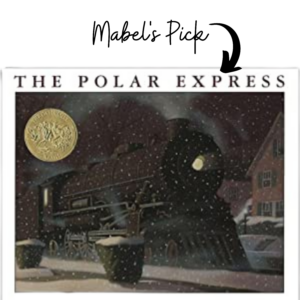 So, there you have it! Our Favorite Christmas Books and Activities of 2021.  Stay tuned for more Christmas fun! We'll be adding some gingerbread fun throughout the week!