Thanksgiving is coming, and it's both a perfect time to have a blast doing silly turkey projects and to teach little ones the powerful practice of gratitude. So here are the best children's books and crafts for celebrating Thanksgiving and counting your blessings!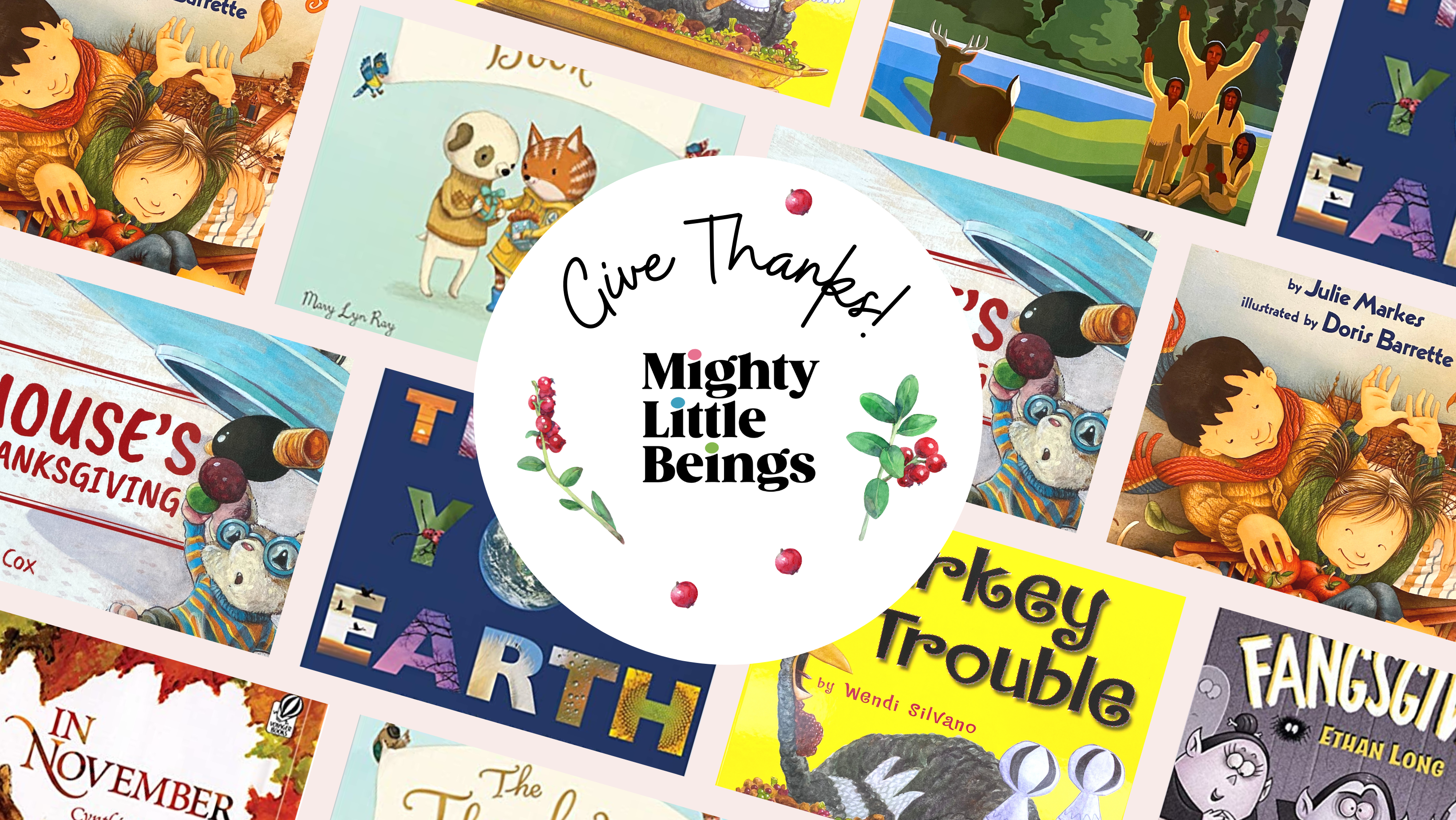 Mouse's Thanksgiving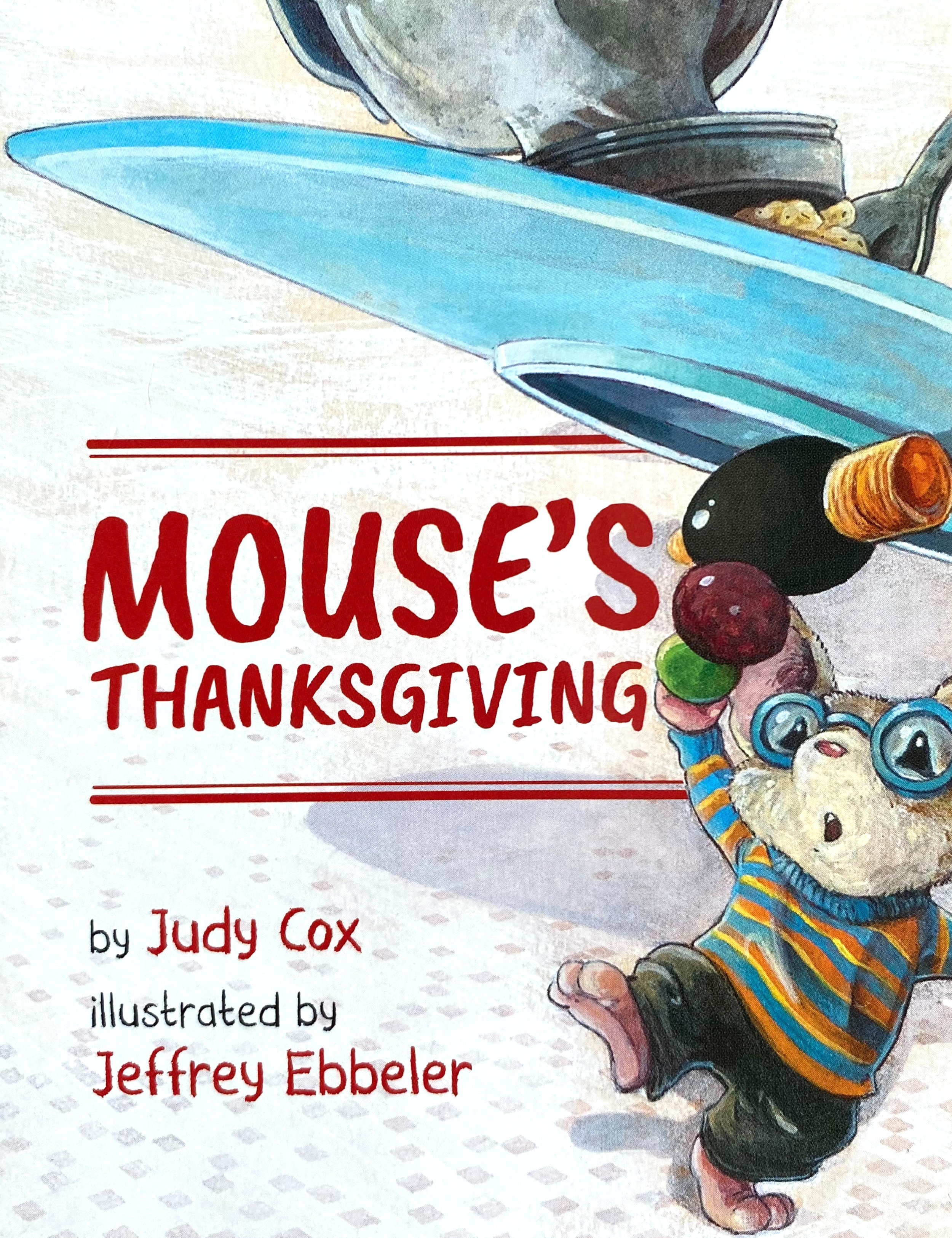 Mouse's Thanksgiving by Judy Cox is a classic story with an important reminder not to be greedy or overindulgent.  This is simply the sweetest Thanksgiving story for little readers!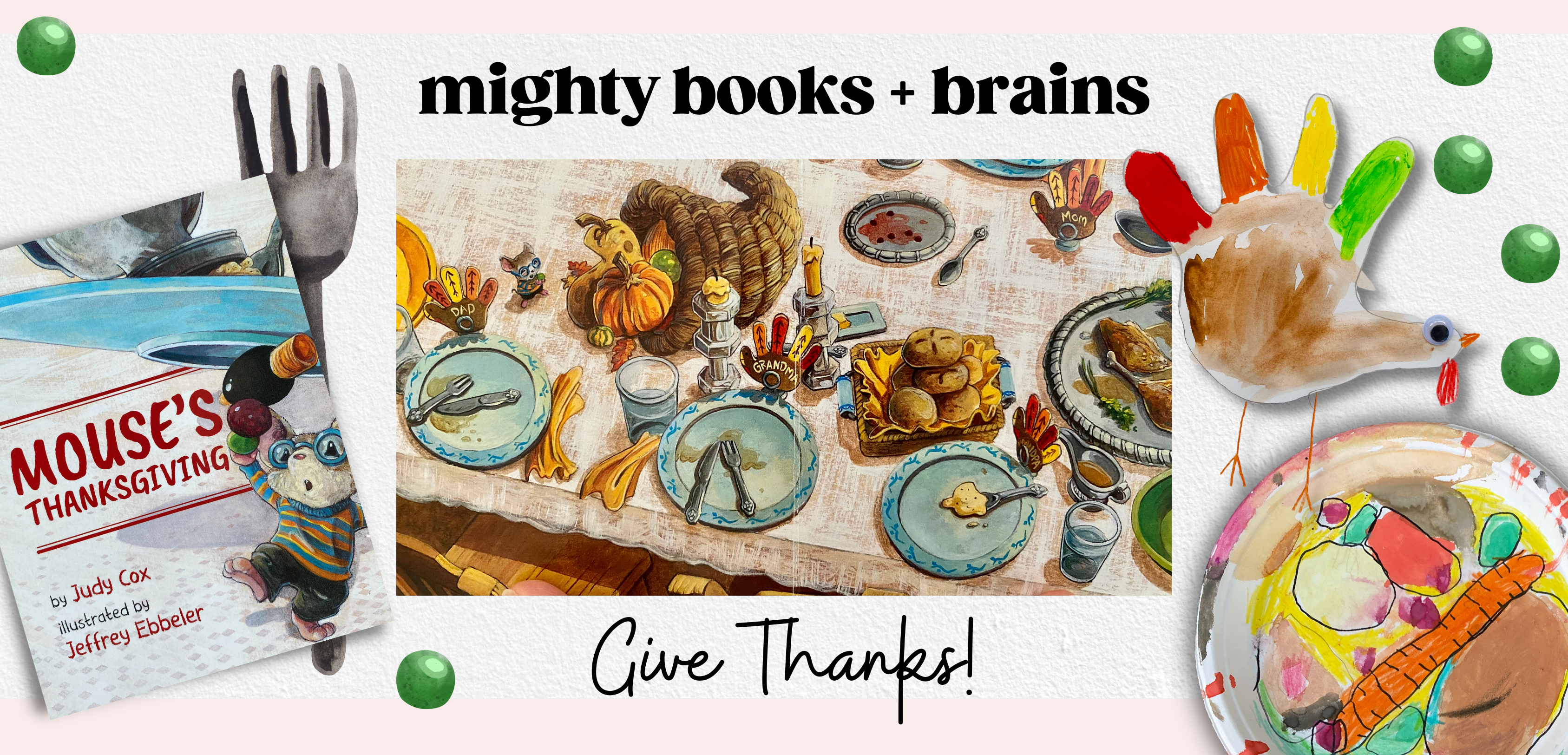 Paint a Thanksgiving Feast
After reading  Mouse's Thanksgiving, make a list of your favorite Thanksgiving foods.  Next, draw them with a pencil and then paint them on your plate! You can add some extra color with crayons too. We outlined our food with a black sharpie to make it pop and then painted the rim of our plate.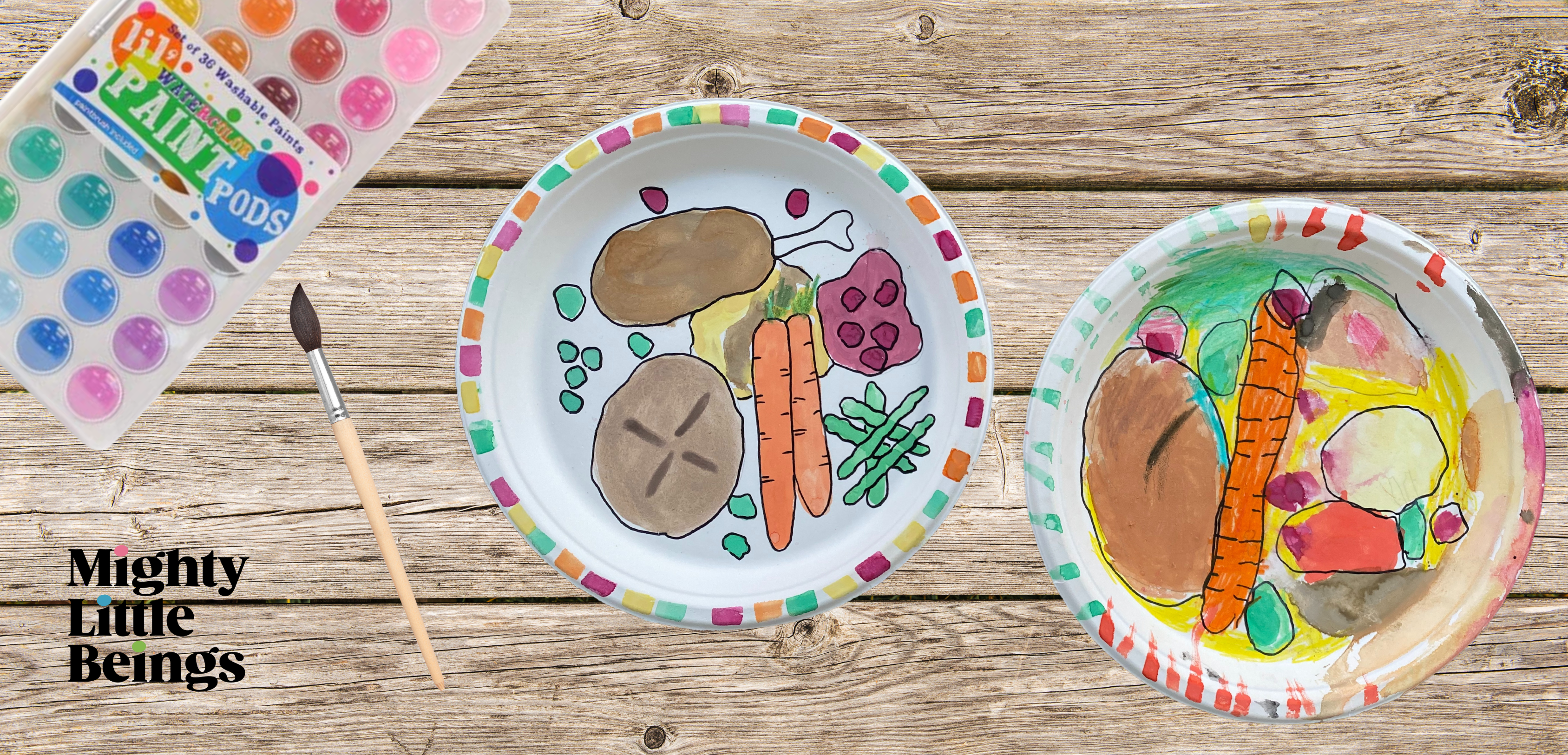 Materials:
Watercolor painting is so much more fun when you have 36 paint colors to choose from and thick compostable plates to soak up those colors like a canvas! We love the Crayola brushes below because they make it easy for kids to control where they are painting.
Make a Simple Turkey Hand
Making a Turkey Hand is the easiest thanksgiving project out there and they always turn out so darn cute!  Use a thicker tag board to trace your child's hand.  We used Kwik Stix for feathers and brown watercolor for the hand.  Use a brown sharpie for the feather details if you want to make a Turkey Hand Place Card similar to those in Mouse's Thanksgiving.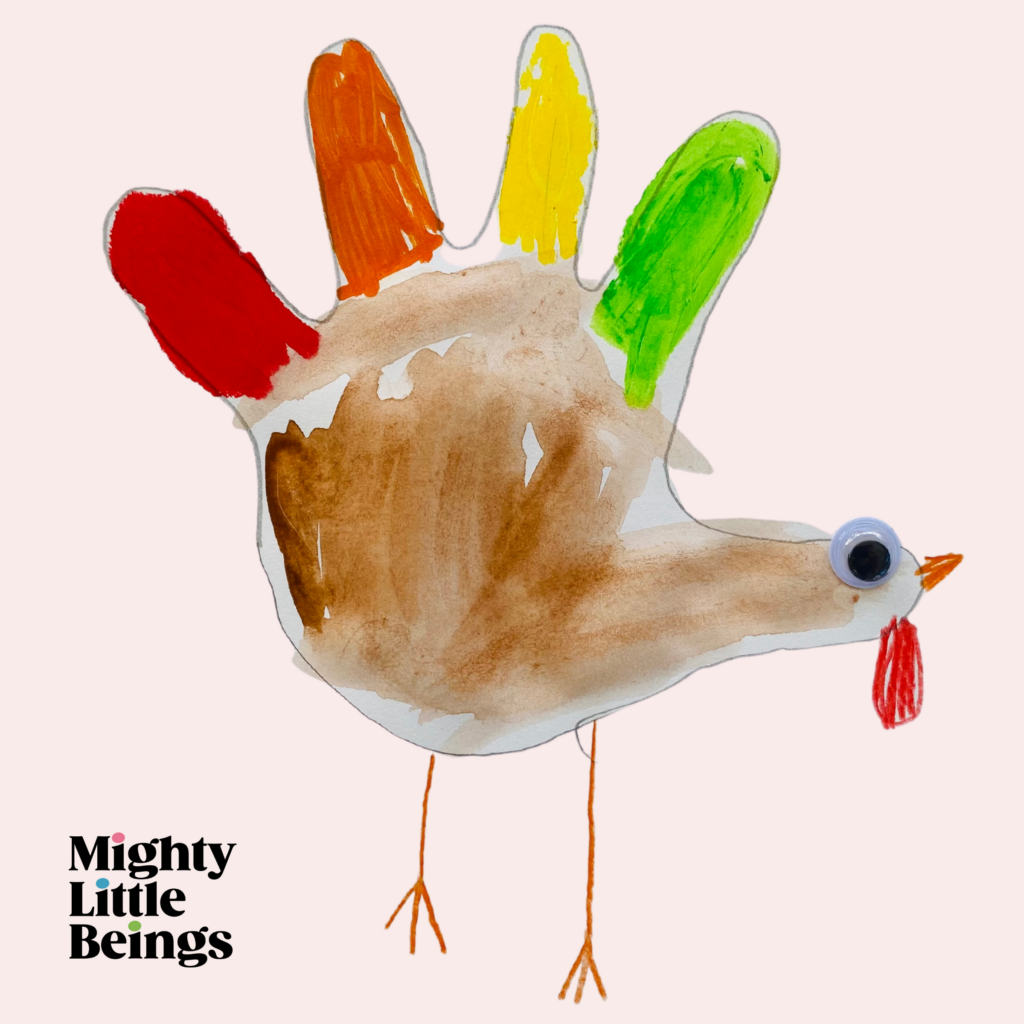 Materials:
Turkey Trouble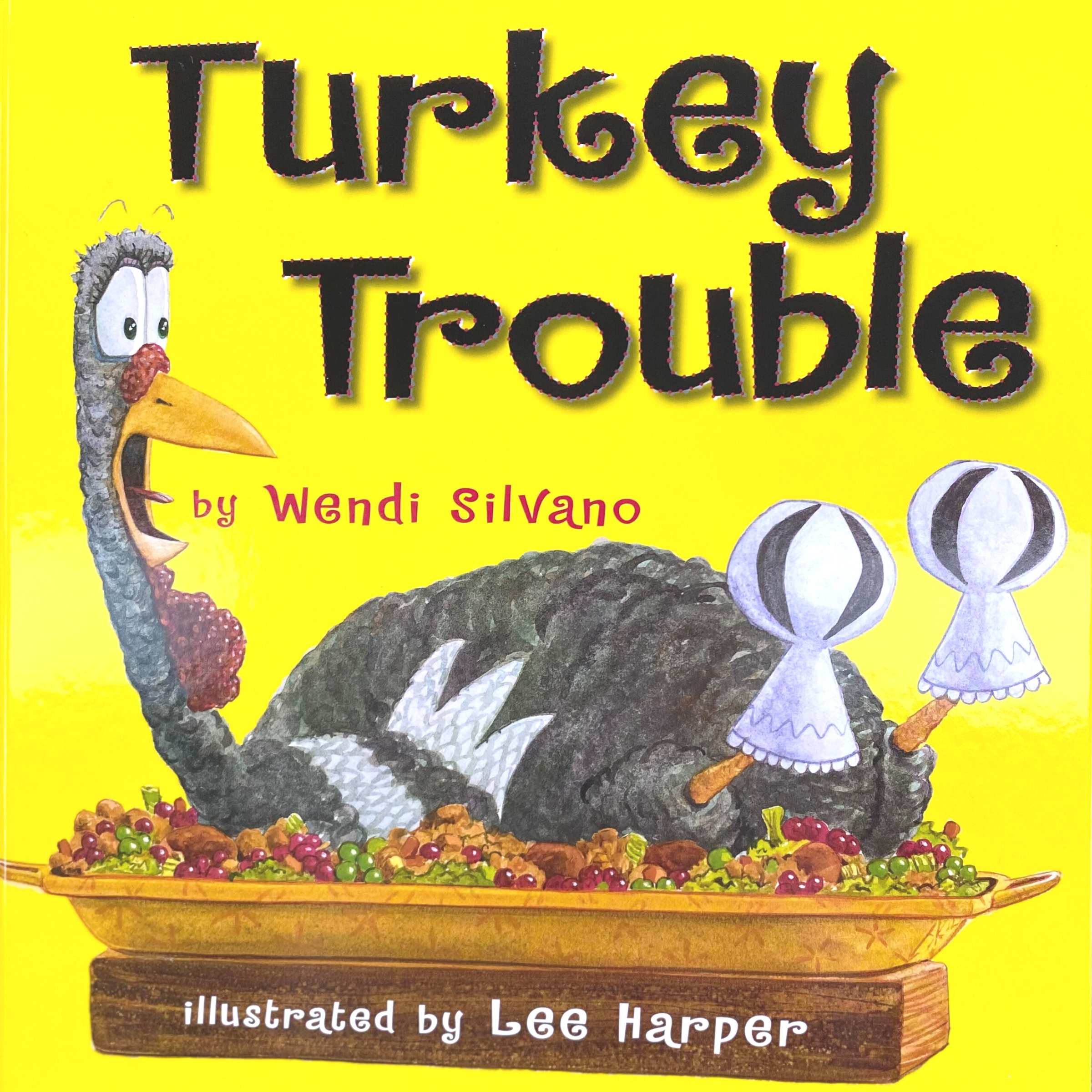 Turkey Trouble by Wendi Silvano is a teacher favorite and for good reason.  Not only will the ending make you laugh out loud, but it also extends to such fun, creative thinking!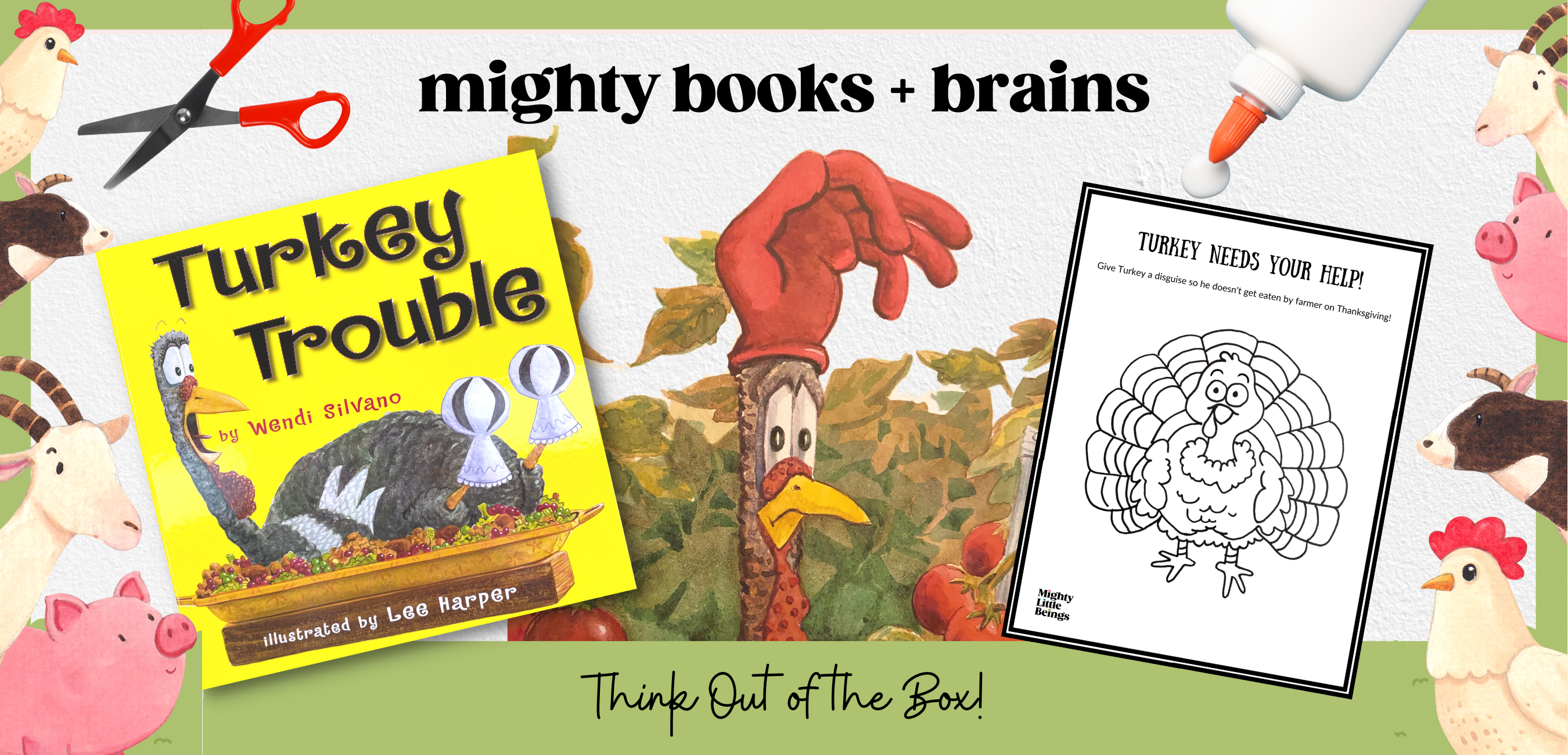 Disguise a Turkey
Get creative and help disguise Turkey so farmer brown won't eat him for Thanksgiving dinner!
Color your Turkey
Cut him out and past him onto tagboard (optional)
Give him a disguise using any materials you like!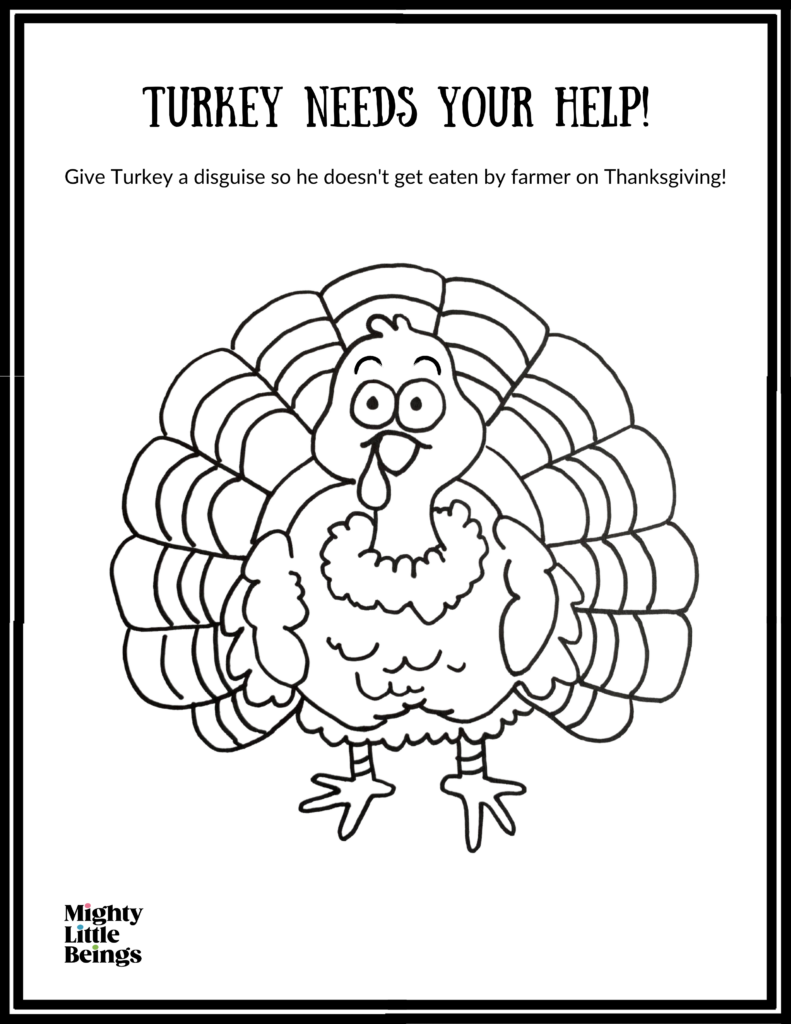 These are some of my favorite Turkey in Disguises out there!
Make a Turkey Feather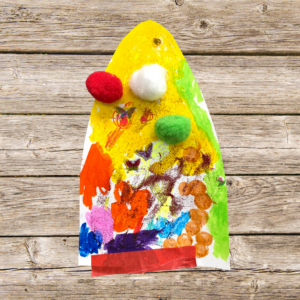 Time to get out the tinker box and mess trays!  Let your child design a turkey feather out of tagboard using any and all materials. Make a family or classroom turkey to add your feathers to!
Turkey Day Drawing Videos
Books for Expressing Gratitude
Practice Gratitude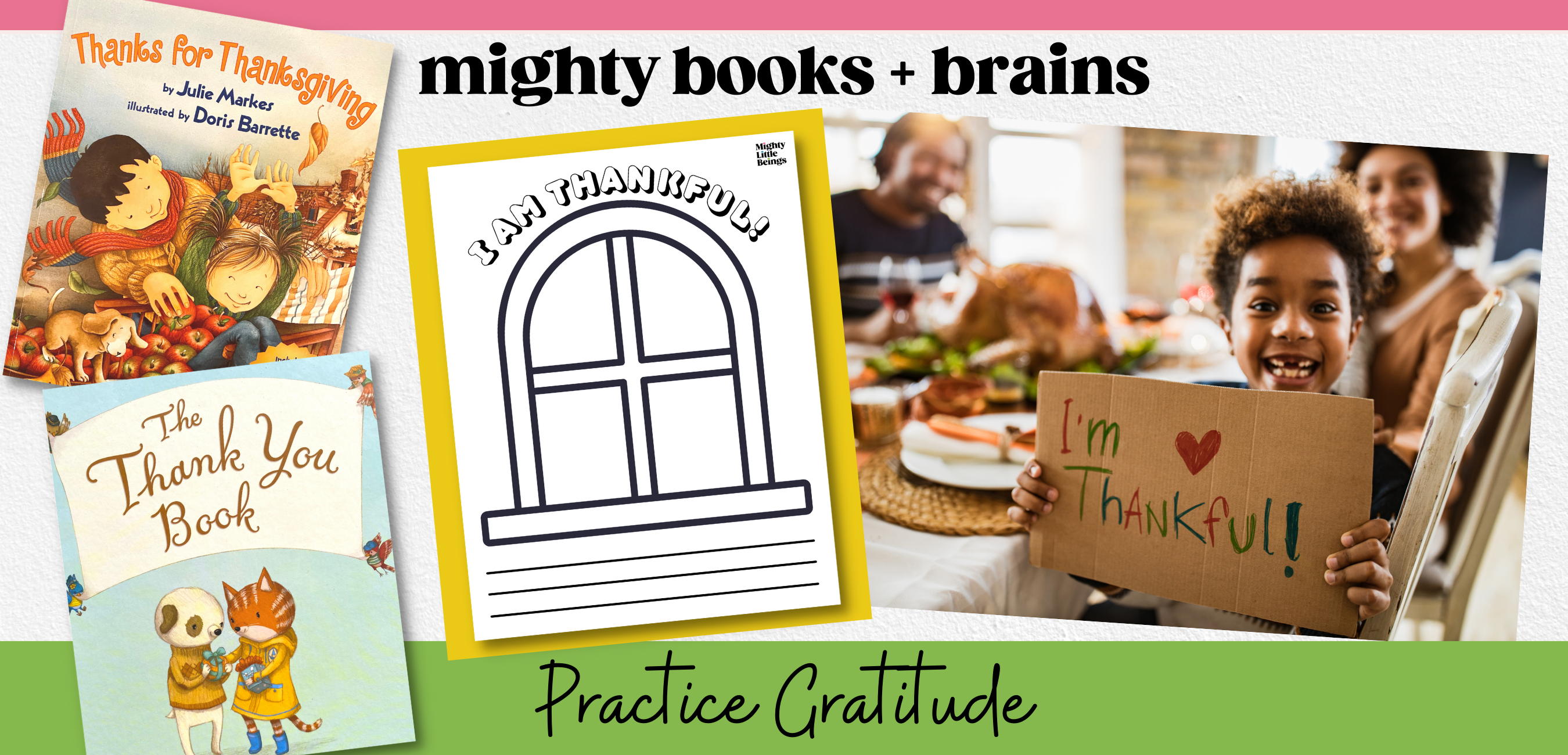 Gratitude is the window to contentment!  Use one of the I am Thankful templates below to have your child or student write about what they are thankful for. 
Or make your own Gratitude Window like the one below using white index cards.
Or Make a Gratitude Tree using branches and a mason jar. 
Bedtime Gratitude
Expressing gratitude as a bedtime routine is a great reminder (especially for us adults) to pause and be thankful even at the most exhausting time of the day.  Before I tuck my kids into bed, I try to share a couple things I am grateful for. Then, I ask them to share just one. It's a simple way to end the day with a grateful heart. 
It is not happy people who are thankful. It is thankful people who are happy.